Woo commerce WordPress Themes
In this video we will talk about top 10 best eCommerce themes, which are paid and you cannot download it for free. These are E-Commerce and digital product downloading themes which are most popular so first of all let taking a look on this themes. Astra, shopkeeper, porto, flatsome, woodmart, boxshop,  electro, zigzag these themes are eCommerce themes and most popular.
This video we will learn how to download it & upload it on our website and make website? E-commerce website very easily to download and upload if you don't know or if you are new to our YouTube channel, then Make sure to subscribe our YouTube channel and press the bell icon for latest upcoming notifications.
1.Astra theme
Astra theme is really very responsive theme and its speed is ultra fast and the look is very amazing you can use it for eCommerce theme. there are so many pre-built starter templates which can help you to make your website in a one click. Supported by WordPress many people trust on this theme. it also supports Gutenberg blocks we can use elementor, Beaver builder, woocommerce and used as you in this theme. Astra Pro theme pricing is $47, essential bundle pricing is 169 dollar, growth bundle pricing is 249 dollar.
2.Flatsome
Second theme, flatsome theme this is multipurpose responsive woocommerce theme. it supports wordpress 5.7 and also supports woocommerce. it can be used for Mega menu  with full width container responsive styling, save and export templates in UI builder, name drop down, Shadow option is also here. You can sell shirts, Tshirts, shoes, furniture, electronics into this website and make sure premium website theme,the cost is 59 dollar.
3. Porto:
Porto theme is multi purpose and woocommerce theme. it supports wordpress and eCommerce theme, Demos speed performance is really a very awesome some updates are done like fresh admin design, updates user-friendly and meaningful design. Now the version is 6.0 it is perfect theme for beginners or professionals. It is a new generation of wordpress theme with super high performance and powerful theme options it supports elementor too.it's pricing $59 on theme forest website.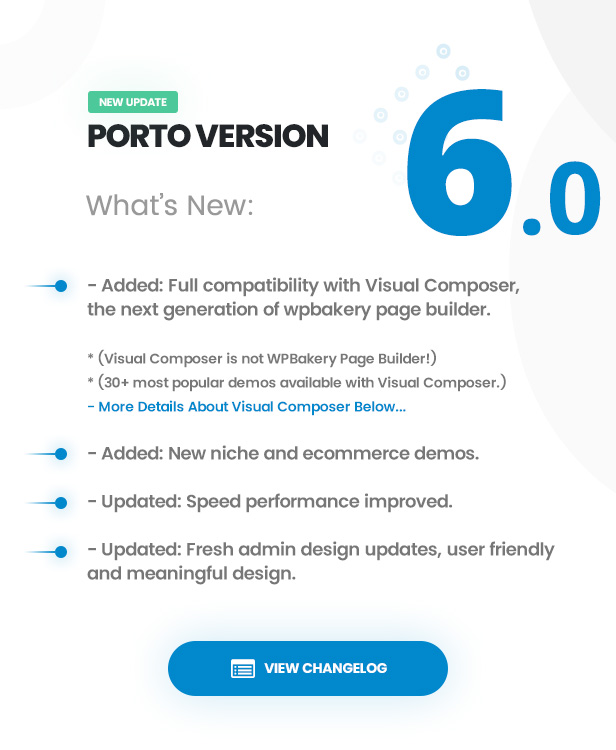 4.Shopkeeper:
The fourth one theme is shopkeeper theme you can create your eCommerce website by selling shirts, t-shirts, jeans, shoes, watches, mobile phones,, computer, furniture except you can set up this website theme in a quick setup. it is very easy for everyone the second option is reliability when you are choosing this theme, you can enable a empty pages user friendly websites for responsive theme and multiple product adding and display features it also supports WP Bakery. the regular licence is 59 dollar. 
5.Woodmart
Fifth and woocommerce theme for wordpress is woodmart. Woodmart theme is a premium thing which optimised for creating eCommerce online store. It's super fast interface is really very ultimate and user can experience it, now the version is going on 6.0. There are a lot of Demos available. It supports woocommerce wordpress, WP Bakery, there are 70+ Demo layouts, can create your online store by selling any furniture, grocery, luxury, items, IT sector. There are a lot of colours combinations are available. you can check it out the link in description, the cost is 59 dollar.
6.Boxshop:
The next woocommerce wordpress theme is boxshop. which included multiple layouts for home page products and you can do your customisation as per your need. You can develop eCommerce website, searches Supermarket, furniture, electronics, houseware, organic, shoes, classes, shirts, pants at Sector. It comes a lot of feature with responsive layout page builder of some slider Revolution and mega menu. It supports WP Bakery slider Revolution, woocommerce and BB press compatibility it's pricing on theme for as website is 59 dollar
7.Brutal
The next bootstrap for one page HTML template wordpress theme is brutal. its cost $15 only but you can get hottest web designing which are fully responsible and works on all devices. it compatible with css3, HTML, Bootstrap very simple fast and clean mode. There are two colour variation light mode and dark mode. You will get revalid support unto this theme it supports also all browsers.
8.Electro
Best wordpress woocommerce theme is electro electronics store which cost $59 it supports to more light mode and dark mode. It comes with two new homepages, supports  elementor Pro also and compatible with woocommerce 4.0. It supports and compatibility with UI features and plugins compatibility, new home pages are also there a lot of demosha available which are fully responsive for mobile theme on mobile theme. It looks like working as a Android application.  
9.Karl
9th wordpress theme and woo commerce theme is karl which indicates beauty and cosmetics. it is a shopify theme customers can buy your products online from your website. There are a lot of homepages are available you can increase your sale with Karl. it is full responsive and it also comes with mobile header menu, there are dynamic checkout buttons, customer can notify by email when item is available. Karl Pricing is 56 dollar
10.WP Ocean
10th last wordpress and eCommerce theme is OceanWP, download from ocreanwp.org. You can get it only from their website you cannot get it from theme forest website. Its pricing is $39 for personal, 79 dollar for business, 129 dollars for agency. You will get sticky header, elementor widgets, popup login, portfolio footer, callouts, popup, white level and 109+ website Demos are available. In test it is full responsive mobile theme. 100% money back guarantee on their website
You can hire me for android application, website development wordpress or php and i can also design reseller hosting website for you if you are interested, you get number +91-7009732517 thank you. Make your own start to finish your Reseller Hosting Account Website Development. In Next Video, We Are Creating Payment Gateway Copy Use You Must Also Watch.
Website Price Starts Rs.1999/-
Contact me +91-7009732517
Please subscribe to our YouTube channel and also press the bell icon please like the video and comment if you have any problem.